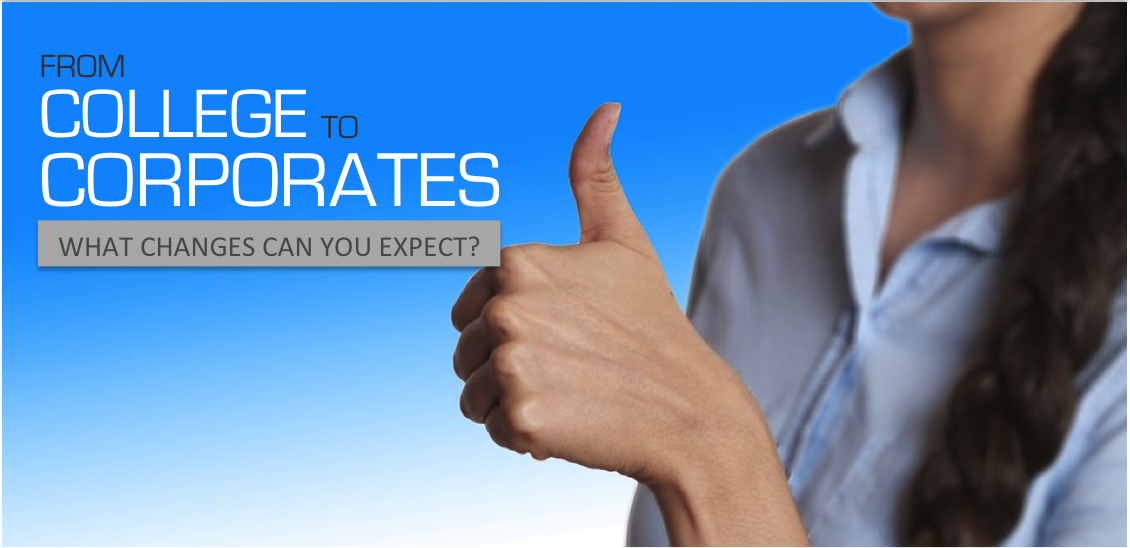 College life is always a lot of fun. You will meet new people, make friends, meet your soul-mate (if you're lucky), party all night long, go on trips across the country and have a wonderful time.
Yes, you will also learn something in class, and get a degree for that. But does that really prepare you for life in the corporate world later?
Don't get us wrong – but it's good that you had fun in college. Everyone should. You probably learned your lessons well in college as well. However, did you pick up any industry relevant skills?
Here's the thing…
Graduating from college and having a degree does not entitle you to a job. Even having an excellent academic record doesn't mean you're going to excel at your job going forward.
Employers don't just look at your academic record – they want to know about your skill-set, and work experience, if any. That is more important to them.
The corporate world can be really brutal. There, every employee, from top to bottom, has to prove their worth every day. You must show that you are worth the salary and perks your company pays you. If you can't do that, you will be out of a job soon.
Moving from College to the Corporate World – The Biggest Challenges
Dealing with criticism
You were probably a star in college. You had a highly protective environment there, and spent most of your time with friendly people. The corporate world is different. Prepare yourself for the barrage of criticism that will be directed at you from day 1.
Every mistake you make will be picked and relentlessly dissected. If you have a short-tempered manager or project leader, then good luck! But that doesn't mean you should just quit.
You should brace yourself for the tough times and learn to deal with the criticism. Remember: It's not personal. Everyone is under a lot of pressure to perform and get results at a corporation. It's not just about you.
Lack of Real World Work Experience
It's not your fault if you lack real world work experience when you venture out into the corporate world. After all, you're fresh out of college. Still, that is no excuse. Even in college you should have picked up work experience wherever possible. Otherwise, this can hamper you later when you land your first job after graduation.
You could have worked as an intern at a local bank or as a cashier in a big retail store on a part-time basis. Every job is important and teaches you something valuable, whether it's how to talk to customers, how to make a sale, or why it is so important to be disciplined and focused. More importantly, it teaches you humility, time management and financial management.
Not Having the Right Skills
Just because you have the right degree doesn't mean you have the right skills to succeed in the workplace. Colleges don't equip students for life in the corporate world later. Fact is, much of what you study in college is outdated and was probably written more than a decade ago.
…Which is why you have to look elsewhere to pick up the right skills, such as at online learning platforms like SKILLFIN LEARNING.
SKILLFIN LEARNING is a leading provider of job oriented online courses targeted at college students and busy working professionals. You will get practical and on-the-job like training and learn valuable skills that are relevant in the industry.
Already, more than 25,000 learners from over 165 countries have enrolled in our online courses. Why don't you join us as well?
P.S. Please log in to provide your comments